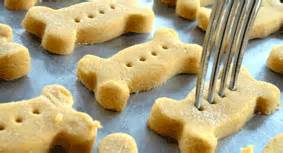 Callie, my Puli, loves these dog treats. We have made them a few times around Halloween but pumpkin is actually really good for dogs. We have many pet sitting clients who have us add a spoonful of canned pumpkin to their generally older pup's food daily! Canned pumpkin has fiber, is low in fat, and has a sweet taste. The fiber is known for generally helping dogs with loose stools/diarrhea not caused by illness. I am very guilty of only treating my pup to homemade cookies during Holidays for some reason so these come to mind around Halloween but any time of the year would work!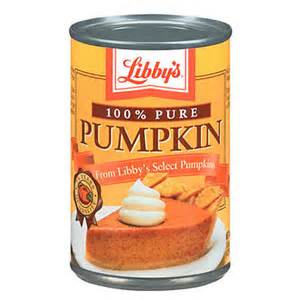 So in a large bowl mix together your dry ingredients::
1 1/2 cups of whole wheat flour
1 cup of rolled oats
2 tsp of baking powder
1 tsp of cinnamon
1 tsp of ginger
1 tsp of allspice
And in another smaller bowl combine your wet ingredients:
1/2 cup of pure pumpkin
2 tsp. of canola oil
1/4 cup of natural peanut butter
Then combine the two bowls pouring your wet into your dry. You can use a mixer on low to do this or nature's kitchen tool, your hands! Pour in 1/4 cup of water to help with the marriage and thoroughly combine all ingredients. When done, flour a flat surface and turn it out onto that. Hand kneed the dough until it is no longer sticky.
So now is where you can get a little creative –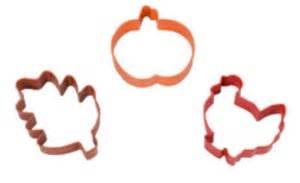 I think everybody has at least one dog bone cookie cutter but you could do Halloween shaped cookies cutters or even fall ones like leaves and acorns. Roll your dough out to 1/4 inch thickness and cut whatever shapes your and your pup desire.
Next, spray a baking sheet with baking spray to prevent stick-age! Place the cookies on the baking sheet and bake in 325 degree oven for about 12 minutes. Turn the oven off and allow them to continue to bake for another 30. Then completely cool on a wire rack before serving!
With the combo of peanut butter and pumpkin dogs will really enjoy these special treats. Plus you got to do something for them and spend time with them so an all around win for them! Typically if you store in an air tight container you could get two weeks out of these, or four weeks if stored in a refrigerator. Try this recipe out and come back for more as once in awhile recipes will find their way into this blog.